End of March Snow Sale: Today - Sat! Only 2 days left till WU Adieu!
CLICK HERE FOR DIRECT LINK TO EACH OF NEW ENGLAND CABLE NEWS' TEMP RANGE
 FORECAST MAPS SEEN ABOVE:

 REGIONAL AND NATIONAL WEATHER MAPS

    CURRENT NORTHEAST WEATHER RADAR BELOW COURTESY OF NWS:

  


  WEATHER.RAP.UCAR.EDU/PROGS/INDEX: CLICK ON MAP BELOW FOR DIRECT LINK.




  NOAA's SPC ACTIVITY CHART - CLICK ON MAP BELOW FOR DIRECT LINK TO SITE.

  


Click on map below to the link of NOAA's forecast.weather.gov. It also will forecast the type
of weather conditions daily as is reflected by the colors on the map below.
Current Jet Stream Map from : http://cirrus.sprl.umich.edu/wxnet/maps.php

The map below is a composite plot of the radar summary, echo tops, storm movement,
TVS and MESO signatures and watch boxes. The radar summary is color coded by precip
type. Greens, yellows and reds are rain. Pinks are mixed precipitation (freezing rain, sleet).
Blues are snow. NOTE: Radar data is susceptible to a phenomena called anomalous propagation.
This generally happens at night and appears as a area of 20 dBZ echos (darkest green)
which is centered around each radar site and expands with time. To try and reduce the
problem, low echo values near the radar sites have been removed.

  
CLICK HERE FOR UNISYS WEATHER MAP ABOVE WHICH IS A SAFE SITE TO PROCURE MAPS
IN THE THE U.S. OR NORTHEAST REGION, ETC.
2 Images below from .intellicast.com/WxImages/SatelliteLoop
The map below, which is produced by the Applied Climate Information System (ACIS),
shows recent precipitation and temperature patterns in the Northeast Click on map for
direct link to the Northeast Regional Climate Center website

     NOAA'S DAILY U.S. TEMPERATURE RANGE MAP: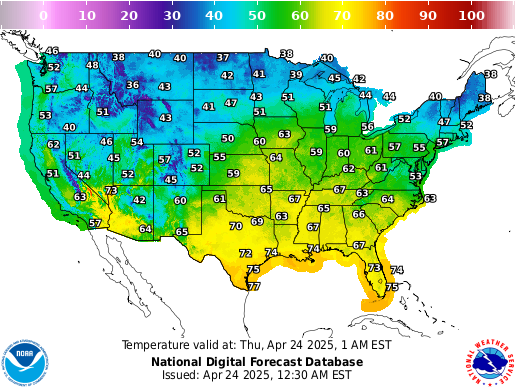 NOAA'S DAILY WIND GUSTS MAP FOR NORTHEAST MASS
    (IN KNOTS NOT MPH) 1 knot = 1.15077945 miles per hour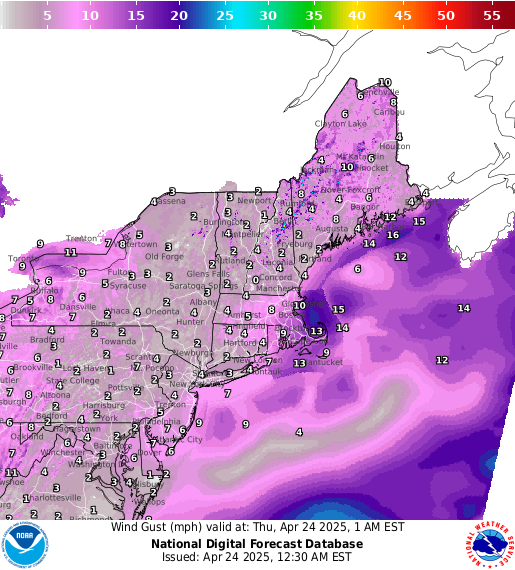 The webcam below is from WU member, Dr. Pelletier, whose WU weather webcam
site shows a pastoral Dracut, MA scene which is approximately 5-8 miles West of
my location. You can click on the webcam below for a direct link to his site, further
info. or even check out a time lapsed video if interested.

     

The webcam and weathersticker directly below was originally copied from YLEE's
"WINDOWS TO THE WORLD" WU blogsite. This webcam can also be found on
this direct link to Cape Ann Weather. Com's New England Webcam Sites

Click here for a Direct Link to Ylee's Current "Windows to the World" webcam blogsite
for further spectacular sights and accompanying weather from across the world!

      THE FAMOUS NUBBLE LIGHTHOUSE OF YORK, MAINE
       
    



SEMI-ACTIVE WEBCAM BELOW OF CANON AND LAFAYETTE MTS. FROM EASTON, NH

    


   ONCE AGAIN, BORROWING MY FAVORITE PENGUIN WEBCAM, FROM
   YLEE'S CURRENT BLOGSITE, SO TO VIEW HERE OVER THE WINTERTIME.
   I CAN'T GET ENOUGH OF THESE FAVORED, TUXEDOED-LOOKING BIRDS!


    

      
         LINK BELOW TO MOONGIANT.COM TO CK FOR
          MOON PHASES & OTHER RELATED INFO.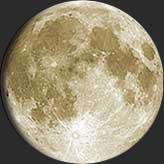 LINKS TO BACKGROUND AND FONT COLOR CODE SITES:

LINKS TO BACKGROUND AND FONT COLOR CODE SITES:

Link to www.colorhexa.com names.

http://www.quackit.com/html/html_color_codes.cfm

OR THIS SITE BELOW:

http://www.w3schools.com/colors/colors_names.asp

CLICK BELOW FOR BOX SHADOW CSS GENERATOR

THIS DIRECT LINK TO BOX SHADOW COLOR CODES COURTESY OF YLEE


HAZARD WARNING SYMBOL FOR ME TO USE WITH EMERGENCY WEATHER


The views of the author are his/her own and do not necessarily represent the position of The Weather Company or its parent, IBM.
Masshysteria's Weather Or Not Blog
Previous Entries for 2018